In this blog post, I'm going to give you a story about one of the most famous chairs in Denmark (The Spanish Chair). Find out how it came into being and why its design became so popular all over the world.
Who is Børge Mogenesen?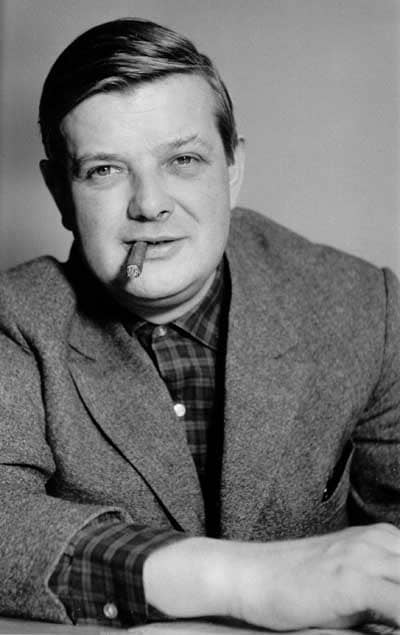 Børge Mogensen was a Danish carpenter who spent his life crafting furniture. Today, he's best known for one of the most famous chairs in Denmark.
Børge Mogensen began as an apprentice in Copenhagen at age 16. Years later, after working with some of the region's top architects and designers, he opened his own workshop where he specialized in making furniture from oak wood that had been imported from Spain or France. It was here that Børge crafted what would become one of Denmark's most iconic pieces: The Spanish Chair
In short: Børge Mogensen is a Danish furniture designer who worked in the 50's and 60's. He was born in 1924 in Copenhagen and died in 2012.
When was The Spanish Chair designed?
In 1958 Børge Mogensen had seen a traditional and special type of chair several times on his trip to Spain. He liked the design so he created The Spanish Chair, an armchair inspired by the same chair design, combining it with Børge Mogensen's earlier work and own touch.
The chair was first presented at the Cabinetmakers' Guild Furniture Exhibition in 1958 where all the surrounding furniture had been removed to focus solely on this piece of furniture.
What type of armrests does The Spanish Char have?
The Spanish Chair has unusually wide armrests. This feature makes it unique and instantly recognizable as a Mogensen piece of furniture.
The wide armrests on the sofa accommodated a cup or glass, so Mogensen removed all tables in the center of the space.
The Spanish chair was one answer to the need for a more open and informal space in the home.
What type of material is The Spanish Chair made from?
The Wood
The original model is made from solid oak. And that's it. It's only made in oak.
But you can get different finishes of oak. Here are the different types
Oak black lacquer
Oak soap
Oak clear oil
Oak light oil
Oak smoked oiled
The Leather
The leather used is core leather. This traditional technique ensures that it ages gracefully and the patina will become increasingly beautiful as time goes by.
The sides are made of smooth, thick saddle leather in cognac color. It's also possible to have the chair with different colored leather.
The types are:
Natural colored core leather
Black colored core leather
Cognac colored core leather
How much does The Spanish Chair cost?
Well… It ain't cheap.
Today, the price for the original model from 1958 is 275.000 Kroner (around $50.000).
But the price for a new sample is much more attainable.
It will still cut you back $3500 if you go for the standard version. Or $5600 if you want smoked oak wood.
So why is The Spanish Chair still so popular?
Well… it's a combination of a lot of things really.
But here are some:
It's just iconic! You recognize it anywhere.
It looks good in any room–a bar, a living room, or even the bedroom! <– not kidding.
The design is very simple but has character, and can transform the whole feeling of a room.
It's extremely comfortable and has a luxurious feeling about it. Probably because of the width of the armrests. And just because it's a big chair.
Ind the End
I hope you've enjoyed reading about one of my favorite pieces of Danish furniture. The Spanish Chair is a perfect example of how tradition and history can be preserved in design that lasts for generations to come. If you're interested, take a look at our other articles on other furniture design classics here!