The tulip chair is a design classic. I would say it's furniture design when it's best.
It was designed by Eero Saarinen in 1956 and has been an iconic piece of furniture ever since. The tulip chair is one of the most well-known pieces of furniture that represent modernism to many people today.
But what makes it so great?
In this blog post, we will discuss the tulip chair's history, as well as its features and benefits. Is it worth getting one for your home? Read on to find out!
introduction
The tulip chair is a modern design classic. Up until the creation of the tulip chair, most chairs in the past were constructed with four vertical legs and a central pole that ran horizontally across the seat of the chair. Saarinen was looking for a more comfortable chair that could be used in different positions and also had a clean design. A tulip shape not only offered this flexibility but it was also timeless from one-seater to a large dining table.
The tulip chair was the first in the tulip series. We now have the tulip armchair as well as the tulip dining table. So you can infuse your dining room with a plural of tulip furniture.
The tulip chair was designed for Knoll, which is one of the largest design furniture companies in the world.
Why it's so great
The tulip chair was a design chosen to represent modernism in its day. The tulip chair is one of the most well-known pieces of furniture that represent this to many people today. The tulip chair is a timeless design, as it can be used on many occasions.
Not only does the tulip chair offer versatility, but it also has a clean design. It is also comfortable due to its tulip shape option.
Features
The Tulip Chair is made from molded fiberglass which is a light yet strong material. The tulip chair has an aluminum pedestal base and can also be fully upholstered with colored fabric, depending on the style chosen.
The original design does not include leather.
The chair comes in with and without a swivel feature.
The tulip chair is flexible in that it offers many different seating options – you can use it to relax or as a dining chair.
The tulip chair seat cushion is made of foam material. It's soft yet firm enough to provide good support. What Makes tulip chairs so great is it's comfortable for many different sitting positions, and the plush cushions feel luxurious.
How do you recognize an original Saarinen tulip chair?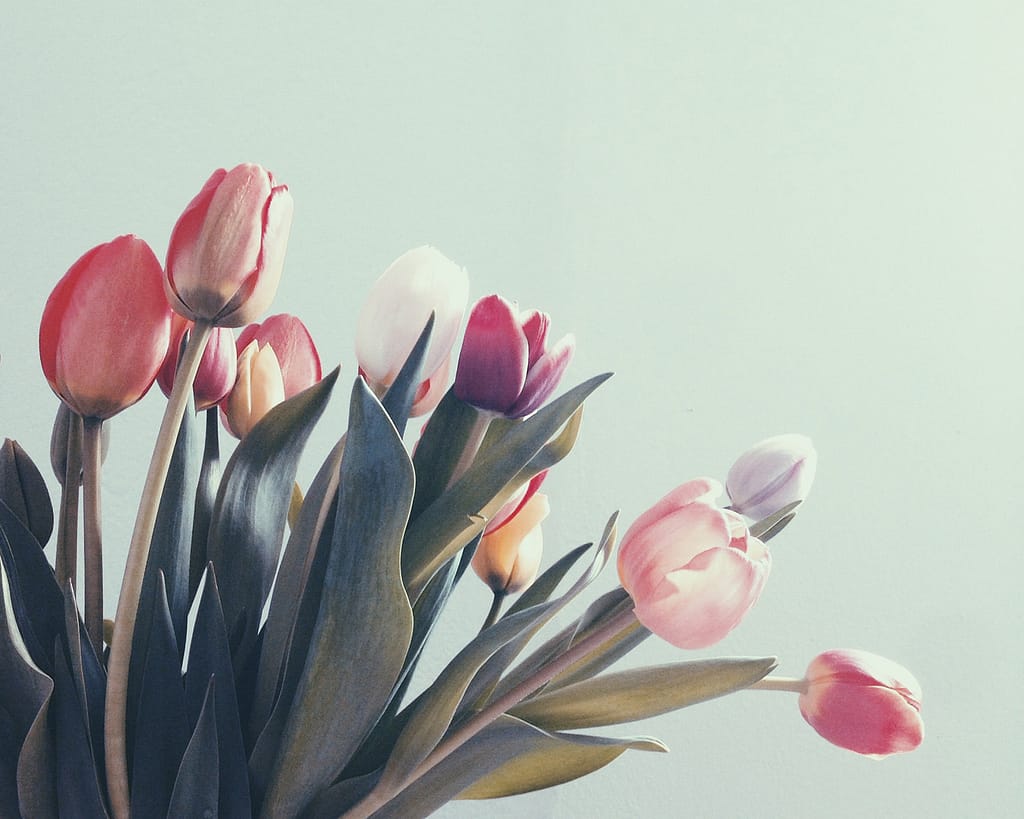 There are a few things that you can look for when trying to determine if a tulip chair is authentic. First, the tulip chair has a distinct shape.
Take a photo of an original and look at the contour or silhouette. With a keen eye, you'll be able to see the difference between an original and a replica.
Finally, there's stamping on the bottom of the tulip chair base. Look for a Knoll logo.
Where to buy an Eero Saarinen tulip chair?
You can buy the chair directly from Knoll right here.
But if you are like most of the people in the world and don't like paying full price, here are some tips.
Wait for discounts at your preferred furniture webshop (Duh)
Go to a local reseller and strike a deal. Often you'll be able to make a personal deal of up to 10% if you just ask. Remember, the worst thing that can happen is that the dealer says no…
Setup online search agents on various markets that alert you when a new used specimen is put up for sale. You'll need to have the cash ready at hand and be able to make the deal very fast. It's not uncommon that good deals on classic furniture are gone within hours.
The end
The Eero Saarinen tulip chair is a design classic. This iconic piece of furniture was designed in 1956 and has been an important part of modernism ever since. The original Tulip chair is made from molded fiberglass which makes it both light and strong!
There are also many different styles such as the fully upholstered style or one with an aluminum base depending on your taste. One way to tell if you have an original tulip chair is by looking for the serial number that will be located either inside or outside the back legs of the frame.
If you want to learn more about classic furniture then see this article about the Papa Bear Chair By Hans. J. Wegner.